Harvard-trained ophthalmologists working alongside established, patent-holding scientists and engineers.

Liane is an ophthalmologist who earned her BA and MD at Harvard and completed her training at The Harvard Ophthalmology Residency Program at the Massachusetts Eye and Ear. She is the inventor of an accommodative IOL, a punctal plug drug delivery system, and an anterior capsulotomy device.
Member, Scientific Advisory Board
Matthew is Professor of Chemistry, Mechanical Engineering, Materials Science, and Biomedical Engineering at Duke University. He has won many awards, including the 2019 Carl S. Marvel Award in Creative Polymer Chemistry from the American Chemical Society.
He is the author of 170+ papers, and holds 110+ issued or pending patents.
Member, Scientific Advisory Board
A proven leader in the field of Ophthalmology, Brian has extensive experience in Drug and Device Development. Brian was Chief Medical Officer of Bausch & Lomb and then Aerie Pharmaceuticals. He is currently Chief Executive Officer of OcuNexus Therapeutics, developing medications to treat chronic sight-threatening diseases.
He is a Clinical Professor in the Department of Ophthalmology at the University of Rochester's School of Medicine and is the author of 50+ publications in peer-reviewed journals.
Member, Scientific Advisory Board
Thomas is the Principal of Gray Door Partners LLC, a practice that develops university-based spinouts in science and biotech.
He is the author of 60+ publications and book chapters, and holds 45+ US and international patents.
Bill has a 30-year career in the medical device industry. He was CEO of Medecom, The Clinipad Co., and New Dimensions in Medicine (NASDAQ: NDIM). He has served on numerous boards primarily where companies desired exits to larger strategic medical companies.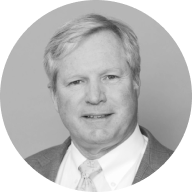 John is a patent attorney who has over 30 years of experience in the medical device industry in legal and business roles. He currently serves as a director of Apyx Medical Corporation (APYX) and Longeviti Neuro Solutions.
An intraocular lens that imitates the human lens so that patients will have near, intermediate, and distance vision without eyeglasses or contact lenses.